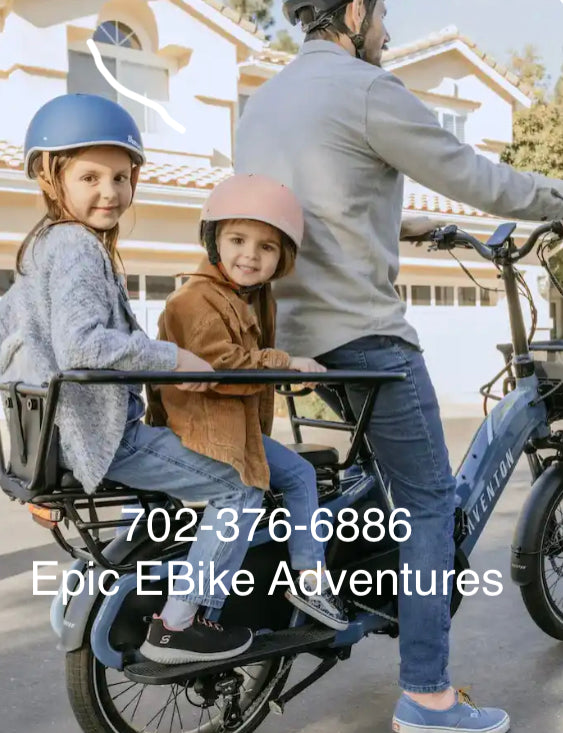 Unveiling the Excitement of Aventon Electric Bikes and Epic eBike Adventures in Las Vegas
Are you ready to uncover the thrills of Las Vegas like never before? Picture yourself effortlessly gliding through the vibrant Fremont Street, discovering hidden treasures in the Arts District, and exploring the city's unique attractions. With Aventon electric bikes and Epic eBike Adventures as your companions, you're in for an unparalleled adventure, complemented by remarkable savings.

**Embark on Fremont Street and Arts District Adventures:**

Kickstart your Las Vegas journey by navigating the iconic Fremont Street. Witness the captivating light displays and immerse yourself in the energetic ambiance that defines the city. As you continue your ride, venture into the Arts District, a haven of creativity adorned with vibrant murals and captivating galleries.

**Fun Facts About eBiking in Las Vegas:**

1. **Effortless Exploration:** Thanks to the flat terrain and well-designed paths, eBiking through Las Vegas becomes a breeze, allowing you to effortlessly discover its wonders.

2. **Discover Hidden Gems:** The Adventure 2's electric assistance lets you explore beyond the usual tourist spots, like the majestic Red Rock Canyon, revealing the city's more hidden natural beauty.

**Experience Epic eBike Adventures:**

Epic eBike Adventures Las Vegas is your gateway to an unforgettable journey. With the purchase of two Aventon bikes, you enjoy not only a $200 discount but also receive $400 worth of accessories, ensuring you're well-equipped for your escapade. And that's not all – additional batteries also come with a $200 discount, extending your exploration possibilities.

**The Excellence of Aventon Electric Bikes:**

Aventon's Adventure 2 and Abound electric bikes redefine your Las Vegas adventure. The Adventure 2, equipped with a powerful motor, conquers various terrains with ease, while the Abound offers style and comfort combined. Aventon's dedication to quality ensures these bikes elevate your urban exploration experience.

**In Conclusion: Unveil Your Las Vegas Adventure**

Envision yourself gliding through Fremont Street's excitement, discovering hidden gems in the Arts District, and embracing the enchantment of eBiking in Las Vegas. With Aventon electric bikes and Epic eBike Adventures, not only do you uncover new dimensions of the city but also enjoy significant savings. Seize this opportunity to explore Las Vegas like never before – gear up, embark on your journey, and let the excitement unfold.